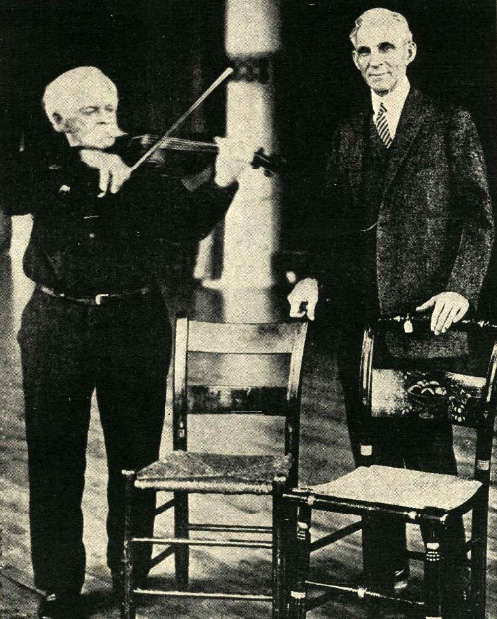 While Henry Ford's mind looked toward the mechanized, industrialized future, his heart was in the past—a world where life was simple, and entertainment meant old-time music and dance with one's family and neighbors. An amateur fiddler himself, Ford enthusiastically encouraged participation in these pursuits, and was always on the lookout for contacts with outstanding old-time fiddlers.
One such contact was Mellie Dunham, a snowshoe maker, farmer, and fiddler in rural Maine. Thinking that a letter from Ford was just another order for snowshoes, he put it aside until he had time for it. When he finally opened it, he replied to Ford that he was too busy with farm work to accept the auto maker's invitation to visit him in Detroit.
Local newspapers caught wind of the story, and eventually it took the state's governor to persuade Dunham to make the visit. The fiddler departed Maine in December 1925 to great fanfare, in a Pullman railroad car provided by Ford. After the trip, Dunham formed a band that toured the vaudeville circuit making as much as $1500 a week, until he eventually went back to his snowshoe business in Maine.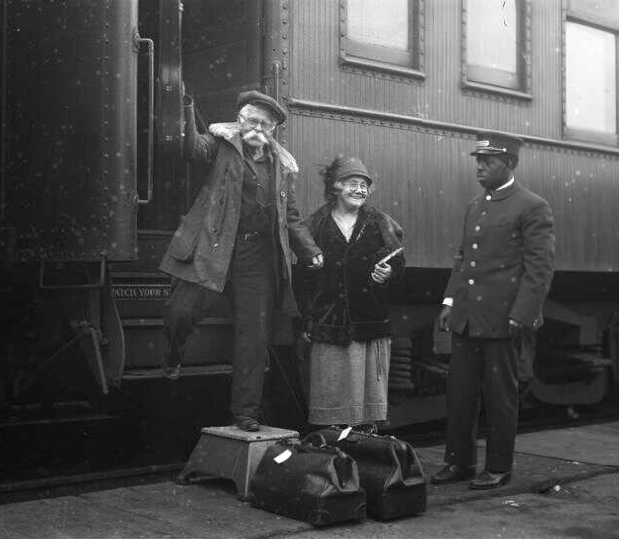 This according to "Henry Ford: A penchant for fiddling" by Matt Merta (Fiddler magazine XXV/1 [spring 2018] pp. 13–16).
Below, Dunham plays a medley of old-time reels.