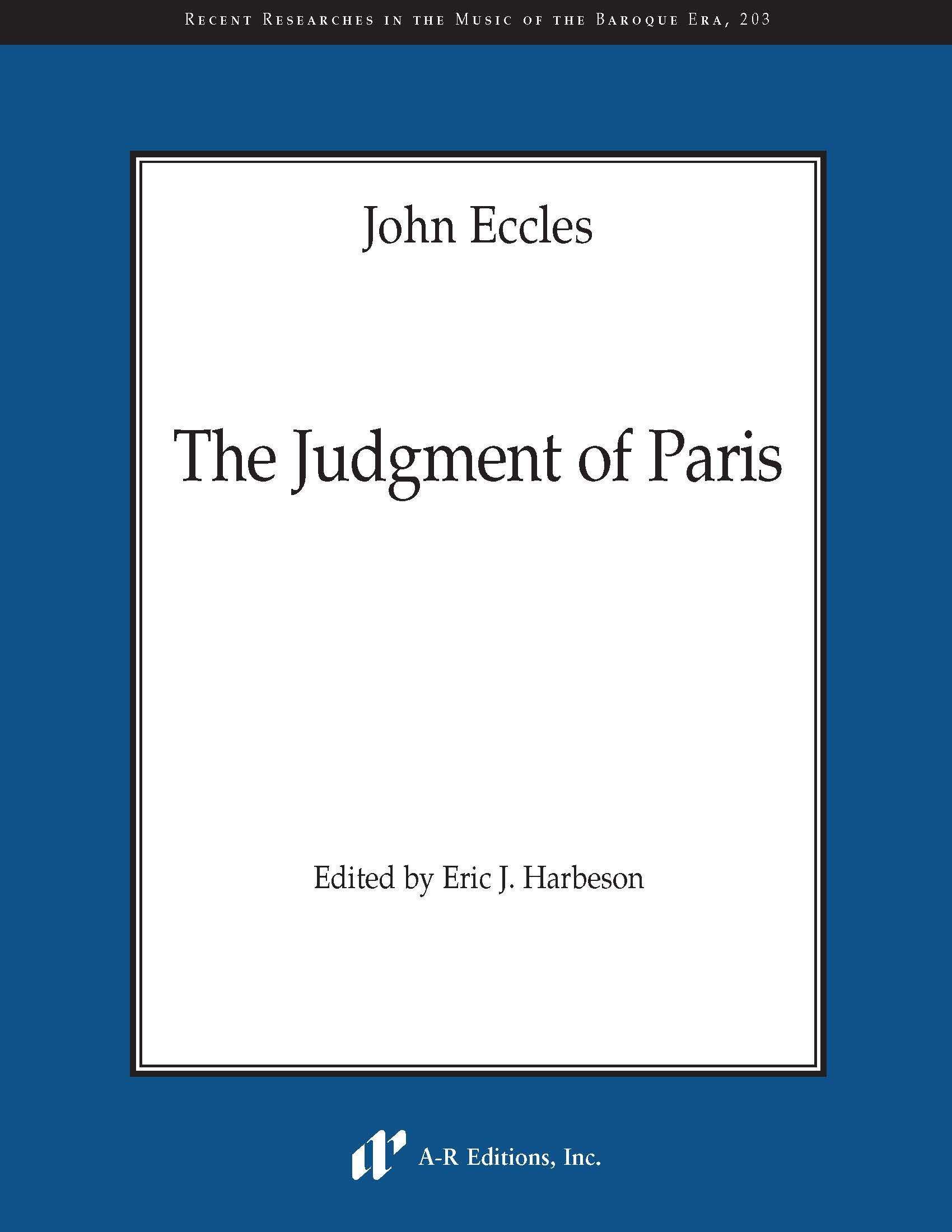 In 2018 A-R Editions issued the first critical edition of John Eccles's opera The judgment of Paris.
The work was one of at least four operas on the same libretto (written by William Congreve) composed for the 1701 Prize Musick competition sponsored by London's Kit-Cat Club with the aim of promoting native English, all-sung opera; it won second place in the competition, after John Weldon's setting, though it later became the most popular of the settings composed for the competition.
Scored for soloists, chorus, strings and continuo, with individual movements featuring transverse flute, recorders, and trumpets and timpani, the opera unfolds within a single act and depicts the mythological story of Paris and the three goddesses. Below, the opening of a 2016 performance by the Columbia New Opera Workshop.