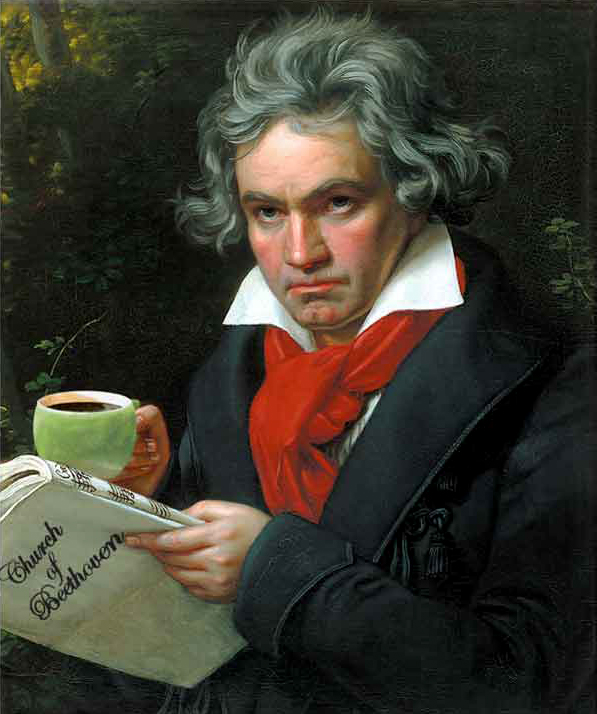 A visitor to the 39-year-old composer's Vienna apartment described Beethoven's personal habits in notoriously disparaging detail—a picture curiously contrasting with the same reporter's observations of his fastidious attention to his favorite beverage.
"For breakfast he had coffee, which he usually prepared himself in a glass machine. Coffee seems to have been his most indispensable food, which he prepared as scrupulously as the Turks. Sixty beans were calculated per cup and were often counted, especially when guests were present."
This according to "Beethoven's 60 coffee beans" by Leonardo Ciampa (The American organist LII/3 [March 2018] pp. 50-51).
Below, a highly caffeinated performance by Peter Schickele.
More posts about Beethoven are here.