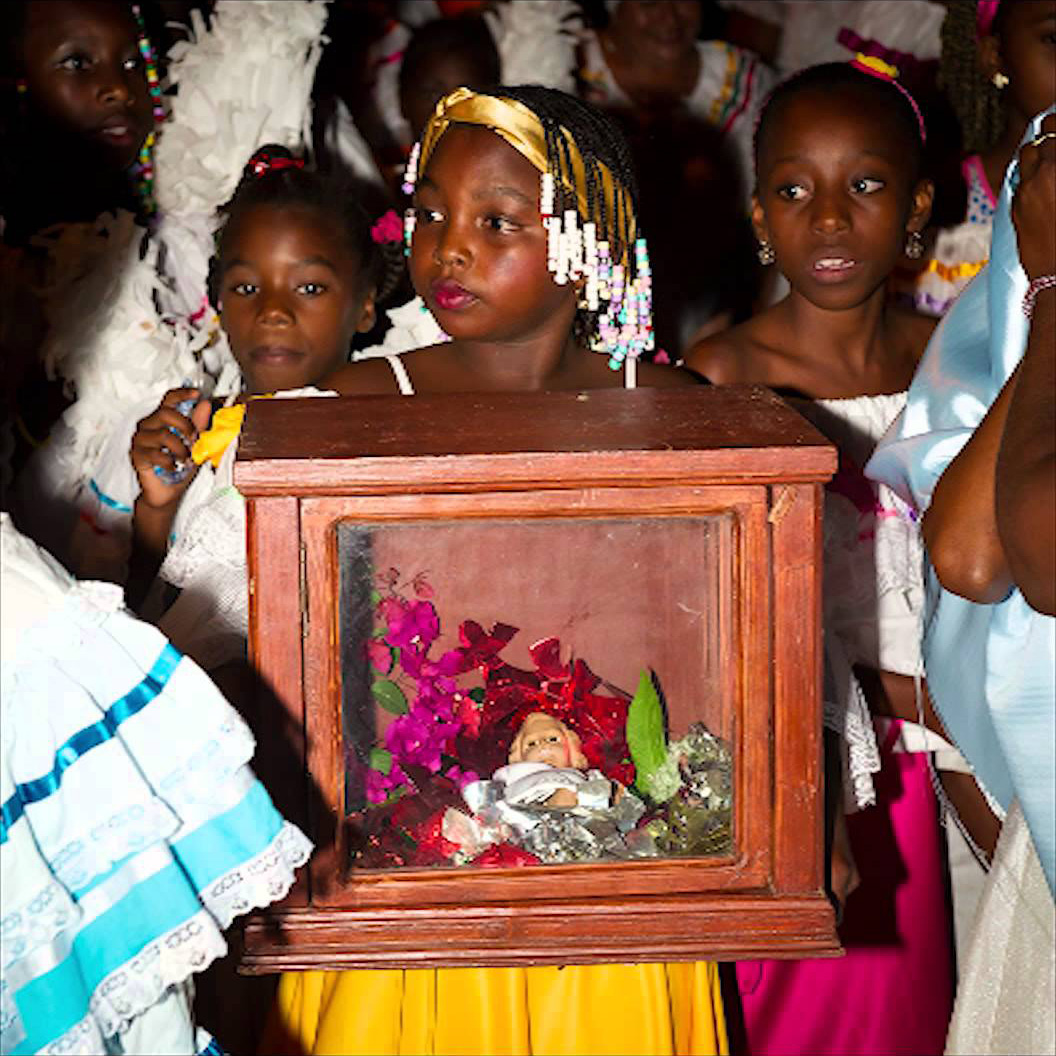 Every year from Christmas to Epiphany, the communities descended from the African slaves who mined gold for the Spaniards celebrate the Adoraciones al Niño-Diós in the Andean valleys of Cauca in southwestern Colombia.
The celebrants sing and dance until dawn in front of a creche set up in one of the village houses. A group of six musicians, unusual because it includes violins, accompanies the women who are the singers and the leaders of the ritual.
The tradition is documented on the CD Colombie: Adoration à l'enfant-Dieu (Département du Cauca) (VDE-Gallo 1349 [2011]). Below, a brief documentary on Auroras al Amanecer, the group featured in the recordings.