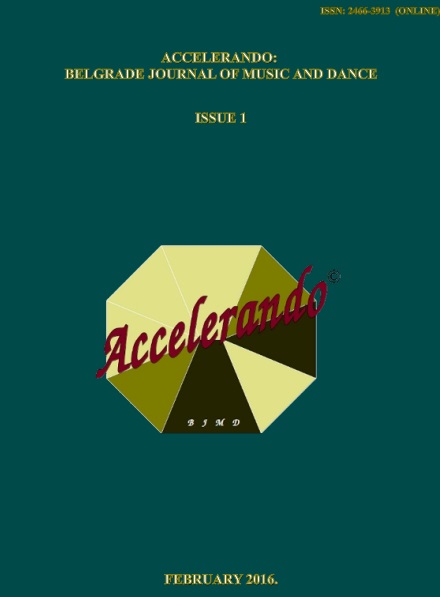 In 2016 the Beogradski centar za muziku i umetničku igru launched Accelerando: Belgrade journal of music and dance (ISSN 2466-3913), an open access, double-blind-peer-reviewed, international scholarly journal.
BJMD aims to provide high-quality, original academic articles and research reports for students, researchers, and professionals in various fields of dance, music, and the performing arts. Its goals include developing academic collaboration between scholars, introducing the traditional arts of any nation, introducing modern and contemporary tendencies in music and dance, and introducing qualitative approaches in music and/or dance education.
Below, an excerpt from a performance by the Ballet Nacional de Cuba, an organization discussed in the inaugural issue.