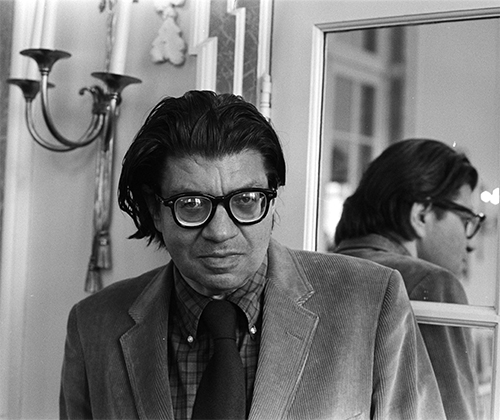 Morton Feldman's four compositions with the title The viola in my life comprise a series-like cycle.
Unlike his earlier Intermissions, this series is constituted less through compositional and representational procedures than through small pregnant melodic objects that are assembled montage-like in the solo viola part over a homogeneous sonic background; these formal strategies show parallels to the combine paintings of Robert Rauschenberg.
This according to Morton Feldman: The viola in my life (1970–71) by Oliver Wiener (Saarbrücken: Pfau-Verlag, 1996).
Today would have been Feldman's 90th birthday! Above, the composer in 1976; below, a performance of The viola in my life 2.
Related post: Morton Feldman and Persian carpets