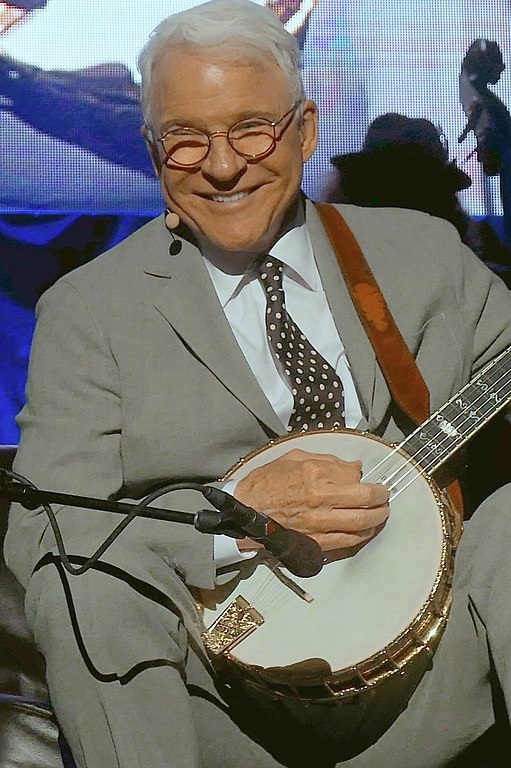 Steve Martin's love of the banjo dawned when he first heard Earl Scruggs on a record in 1962, when he was was 17 years old and living in the no-bluegrass-zone of Orange County, California.
Though the actor and comedian was drawn to the instrument's high lonesome sound, it served as a prop in his early comedy routines. His influences included John McEuen (later a founding member of the Nitty Gritty Dirt Band), Doug Dillard of the Dillards, and David Lindley (banjo player for the Mad Mountain Ramblers, an acoustic ensemble that Martin heard during a stint at Disneyland).
This according to "Banjo: Obsession is a great substitute for talent" by Mr. Martin, an article included in The Oxford American book of great music writing (Fayetteville: University of Arkansas, 2008, pp. 402–406).
Today is Martin's 70th birthday! Above, Steve Martin, 2017-08-11 is licensed under CC BY-SA 4.0. Below, performing in 2018.