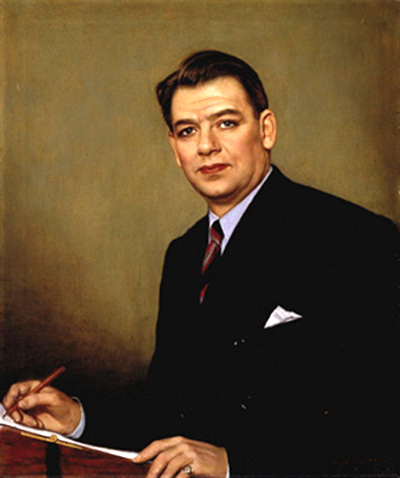 Oscar Hammerstein's Americanization of Georges Bizet's Carmen—68 years after its premiere—altered its form from the operatic genre to that of musical theater and transformed the place and time to a setting more familiar to a Broadway audience.
Instead of playing in Seville, Carmen Jones takes place in a city of the American South, African Americans become the sociological equivalent of Spanish gypsies, and the cigarette factory becomes the more topical World War II army parachute factory.
The change from bullfighting to boxing, a spectator sport that had become increasingly popular in America since the 1890s, demonstrates how Hammerstein distances the Carmen story from the world of Prosper Mérimée's novella without diminishing its universal constants of human tragedy.
This according to "Carmen am Broadway: Oscar Hammersteins Carmen Jones" by Manfred Siebald, an essay included in Caecilia, Tosca, Carmen: Brüche und Kontinuitäten im Verhältnis von Musik und Welterleben (Tübingen: Francke Verlag, 2006, pp. 225–234).
Today is Hammerstein's 120th birthday! Above, a portrait by Abbey Altson from 1943, the year of Carmen Jones's premiere; below, an excerpt from Otto Preminger's 1954 film version.