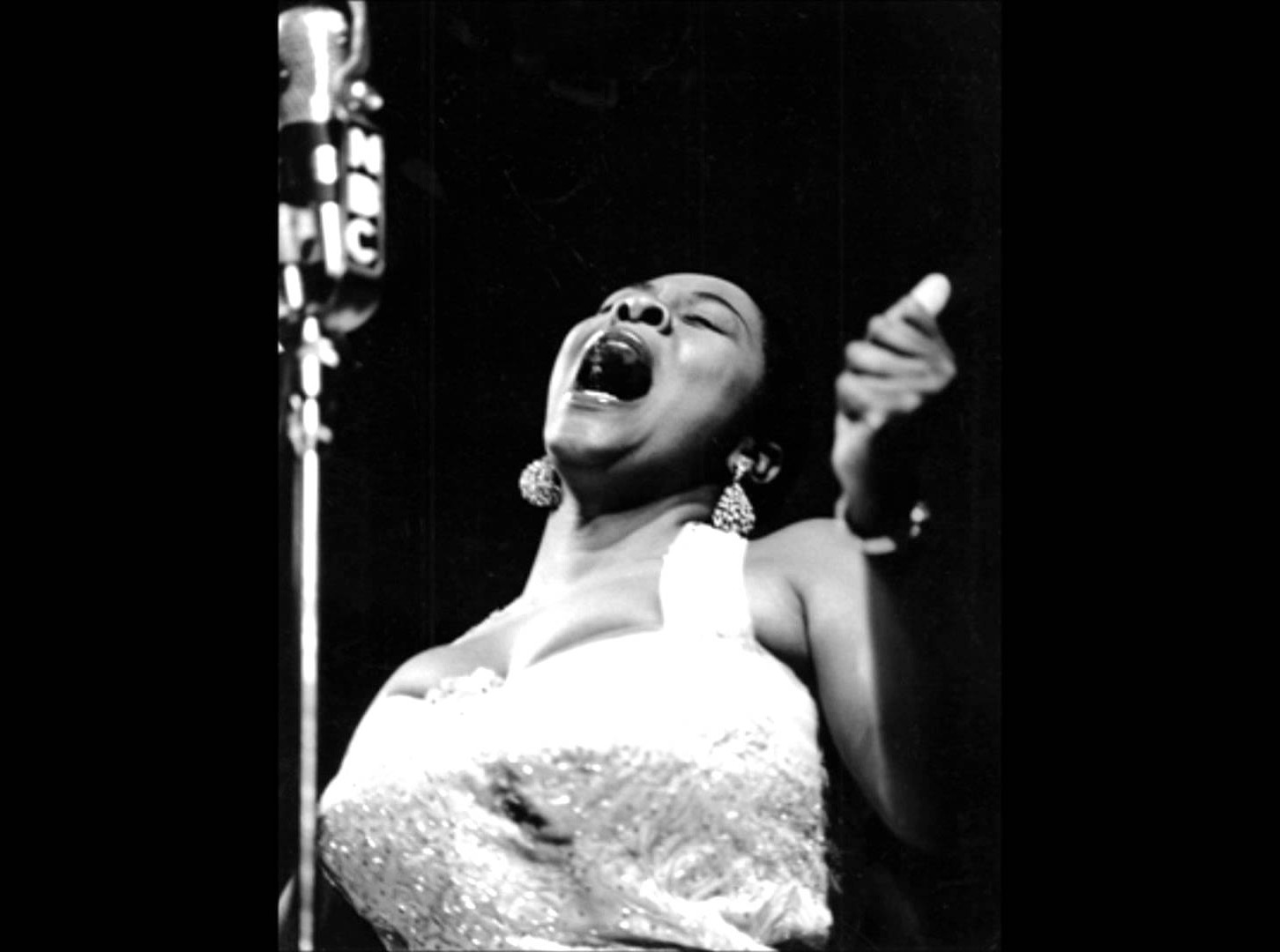 Dinah Washington spent her youth on the South Side of Chicago, Illinois, where she sang in church from the age of ten.
She gave her first secular public performance in a Chicago nightclub at the age of 18, and soon came to the attention of the bandleader Lionel Hampton, for whom she started singing in 1942.
Although initially unhappy with life on the road, Washington soon became acclimated, and developed the abrasive, one-of-the-guys personality for which she later became famous. She made a steady upward climb to stardom after her departure from Hampton's band in 1945, and her popularity was at its peak when she died unexpectedly in 1962.
This according to Queen: The life and music of Dinah Washington by Nadine Cohodas (New York: Pantheon, 2004).
Today is Washington's 90th birthday! Below, live at the Newport Jazz Festival in 1958.