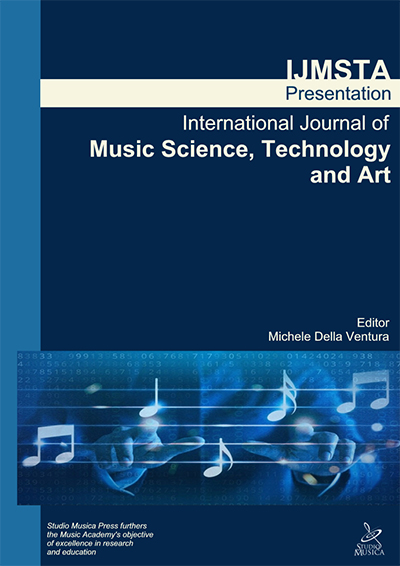 In 2019 Accademia Musicale "Studio Musica" launched International journal of music science, technology, and art, an international and double-blind peer-reviewed journal.
IJMSTA provides a platform for the publication of the most advanced research in music in the areas of acoustics, artificial intelligence, mathematical analysis, learning and teaching, history, and ethnomusicology. The journal welcomes original empirical investigations; the papers may represent a variety of theoretical perspectives and different methodological approaches.
Below, Sheriff Ghale, one of the Ghanaian popular musicians discussed in the inaugural issue.