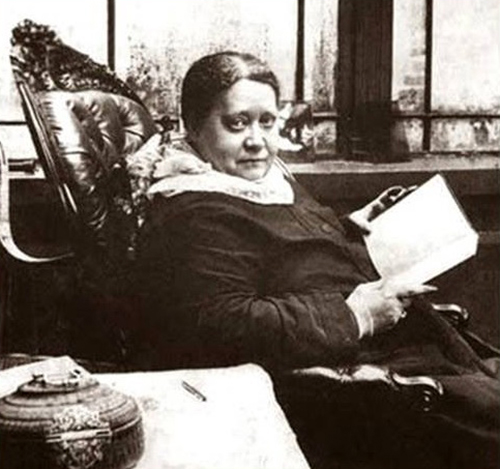 In The voice of the silence (1889), Helena Blavatsky (above) designated the pitch F as the keynote of nature. Blavatsky's authority was Benjamin Silliman, a Professor of chemistry at Harvard; his source was probably The music of nature (1832) by William Gardiner. Beethoven's sixth symphony had already established F as the favored "pastoral" key.
Blavatsky's prestige perpetuated the designation among Theosophists, and it remains a popular New Age concept, though some maintain that the correct note is F sharp. Several musicologists have suggested ingenious rationales for the idea that F is a fundamental keynote.
This according to "Is there a keynote of nature?" by Joscelyn Godwin, an essay included in Esotericism, religion, and nature (East Lansing: Association for the Study of Esotericism, 2009, pp. 53–71).
Below, another endorsement of the natural power of F.