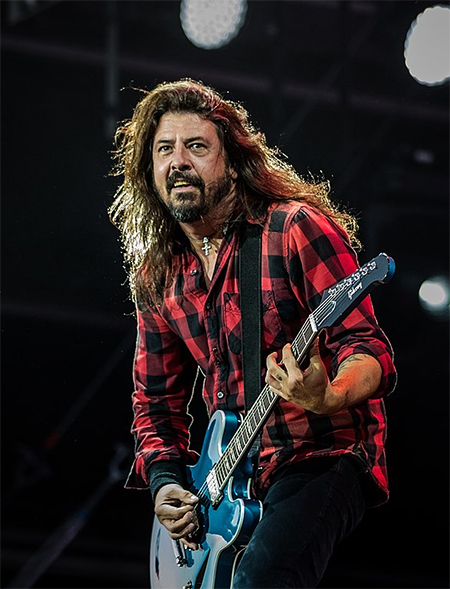 In a recent interview, Dave Grohl discussed why he didn't push for his own songs while he was drumming for Nirvana:
"I didn't like my voice, I didn't think I was a songwriter, and I was in a band with one of the greatest songwriters of our generation. I didn't really want to rock the boat."
"That's the famous joke: What's the last thing the drummer said before he got kicked out of the band? 'Hey guys, I've got some songs I think we should play.' So I just kind of kept it to myself."
Following Kurt Cobain's death in 1994, Grohl doubled down on his original work, resulting in the Foo Fighters' eponymous debut the following year. At the time, he says, the project didn't even feel like a proper record. "I just wanted to get up and go out and play something, even if nobody ever heard it," he said. "Long before then, I had been recording songs of my own, and never letting anybody hear them, because I didn't really think they were that good."
This according to "See Dave Grohl explain why he didn't write or sing in Nirvana" by Zoe Camp (Revolver 9 July 2018).
Today is Grohl's 50th birthday! Above, performing in 2018; below, the Wasting light touring set from 2011.