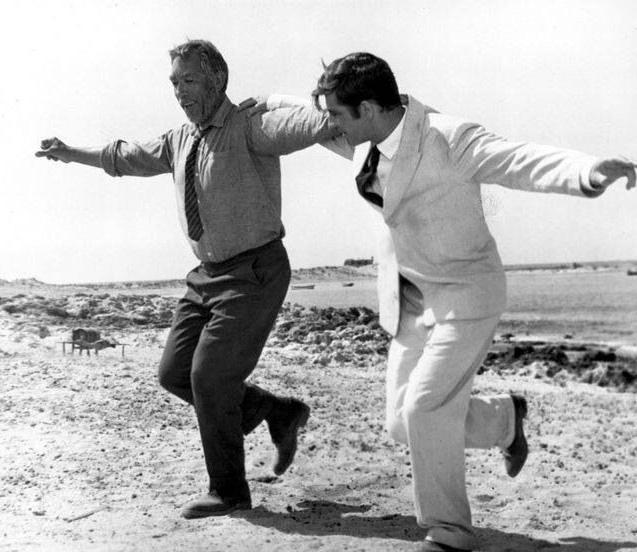 Though Greek people rarely perform it among themselves in their own country, where the dance is mainly a tourist attraction, the internationally renowned syrtaki choreography by Giorgos Provias from the 1964 film Zorba the Greek functions as a symbol of Greek identity worldwide.
In the last decade syrtaki has drawn further international attention through its documentation by Guinness World Records as the world's longest chain dance performance—twice, in 2007 in Cyprus and in 2012 in Greece. The enduring popularity of this international dance phenomenon engages the concepts of cosmopolitanism, globalization, and urbanization.
This according to "For the syrtaki dance once more: Cosmopolitanism, globalization and urbanization in continuum" by Maria I. Koutsouba, an essay included in Dance, senses, urban contexts: Dance and the senses—Dancing and dance cultures in urban contexts (Herzogenrath: Shaker Verlag, 2017, pp. 173–83; RILM Abstracts 2017-25564).
Below, the classic film sequence.
BONUS: The 2012 record-holding performance.