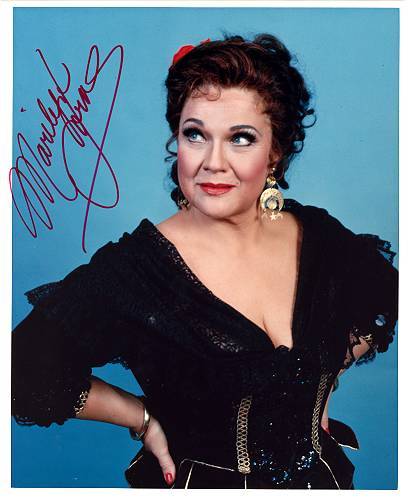 In a 1993 interview, Marilyn Horne discussed her study of the few examples of Rossini's written-out vocal ornaments.
"I knew that if I ornamented that much I would be highly criticized for it. And so I did just a little bit—and was highly criticized for that!"
"Oh yes, we couldn't win. In the beginning, I fought those 'ornament fights'. I had terrible battles about it, especially with Italian conductors, because they are still very much under the influence of Toscanini, who 'cleaned up' everything."
"I remember one particular conductor, his name was Argeo Quadri, and he talked like this: 'Ah, signora, non si puo cantarlo così.' Finally I said to him 'Maestro, I went to a medium last night'—his eyes got bigger and bigger—and I said 'I talked to Rossini stesso, and he said "Vai, Marilyna, vai!"' Quadri laughed. He didn't know whether to take me seriously or not, but he said okay, you can do your ornaments."
This according to "La Rossiniana: A conversation with Marilyn Horne" by Jeannie Williams (The opera quarterly IX/4 [summer 1993] pp. 64–91).
Today is Marilyn Horne's 80th birthday! Below, the diva demonstrates.