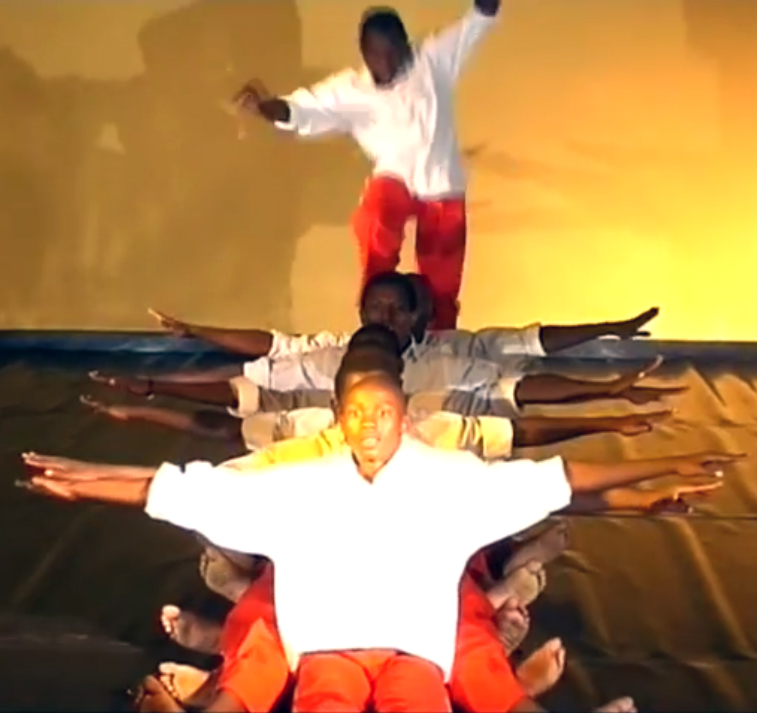 The discourse surrounding contemporary concert dance in Africa is complex. Writings on the practice suggest that it could be considered both a neocolonial imposition and a contributor to processes of decolonization.
The growth of contemporary dance in Africa was stimulated by the establishment of an inter-Africa dance competition in 1995 by a French-sponsored dance biennale, which at the time was called the Choreographic Encounters of Africa and the Indian Ocean, and has since been renamed Danse l'Afrique danse!
A major controversy about contemporary dance was caused by the departure from the organization soon after its first event of one of its key instigators, the Ivorian choreographer Alphonse Tierou, in protest against the imposition of French artistic criteria by competition judges.
Tierou's philosophical tenets for contemporary dance in Africa, which had guided the artistic activities leading up to the launch of the competition, were sidelined by the organizers, who set rules that insisted that entrants present new forms of dance that should not be associated with ideas of African tradition, but which still retain motifs or signifiers which a Western audience would perceive as being African. Both African choreographers and scholars feared the competition was a form of cultural neocolonialism.
While these justifiable concerns persist, there is an emerging academic discourse that promotes the ownership of contemporary dance by African choreographers and dance artists. Observing developments in contemporary dance in Nigeria, Chukwuma Okoye suggested that contemporary dance is undergoing a process of indigenization, arguing that when a foreign dance form is absorbed into a society on the terms of the people in that society the resulting practices cannot be considered a mere copy of the form that was appropriated.
This according to "James Mweu & Kunja Dance Theatre: Contemporary dance as African cultural production" by 'Funmi Adewole (African theatre XVII [2018] 3–22; RILM Abstracts of Music Literature 2018-60720).
Above and below, Kenya's Kunja Dance Theatre, a case study in the article.