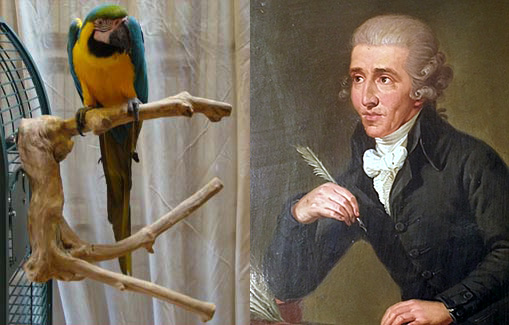 The Inventur und Schätzung der Joseph Haydnischen Kunstsachen of 1809 is preserved in the Musiksammlung of the Österreichische Nationalbibliothek.
One of the items listed therein is a living parrot, which used to call Haydn by his name and could sing the beginning of the national anthem. The parrot was sold for 1415 florins.
This according to "Haydn als Sammler" by Otto Erich Deutsch, an article included in Zum Haydn-Jahr 1959 (Österreichische Musikzeitschrift XIV/5–6 [May–June 1959] pp. 188–194).
Below, perhaps a descendant.