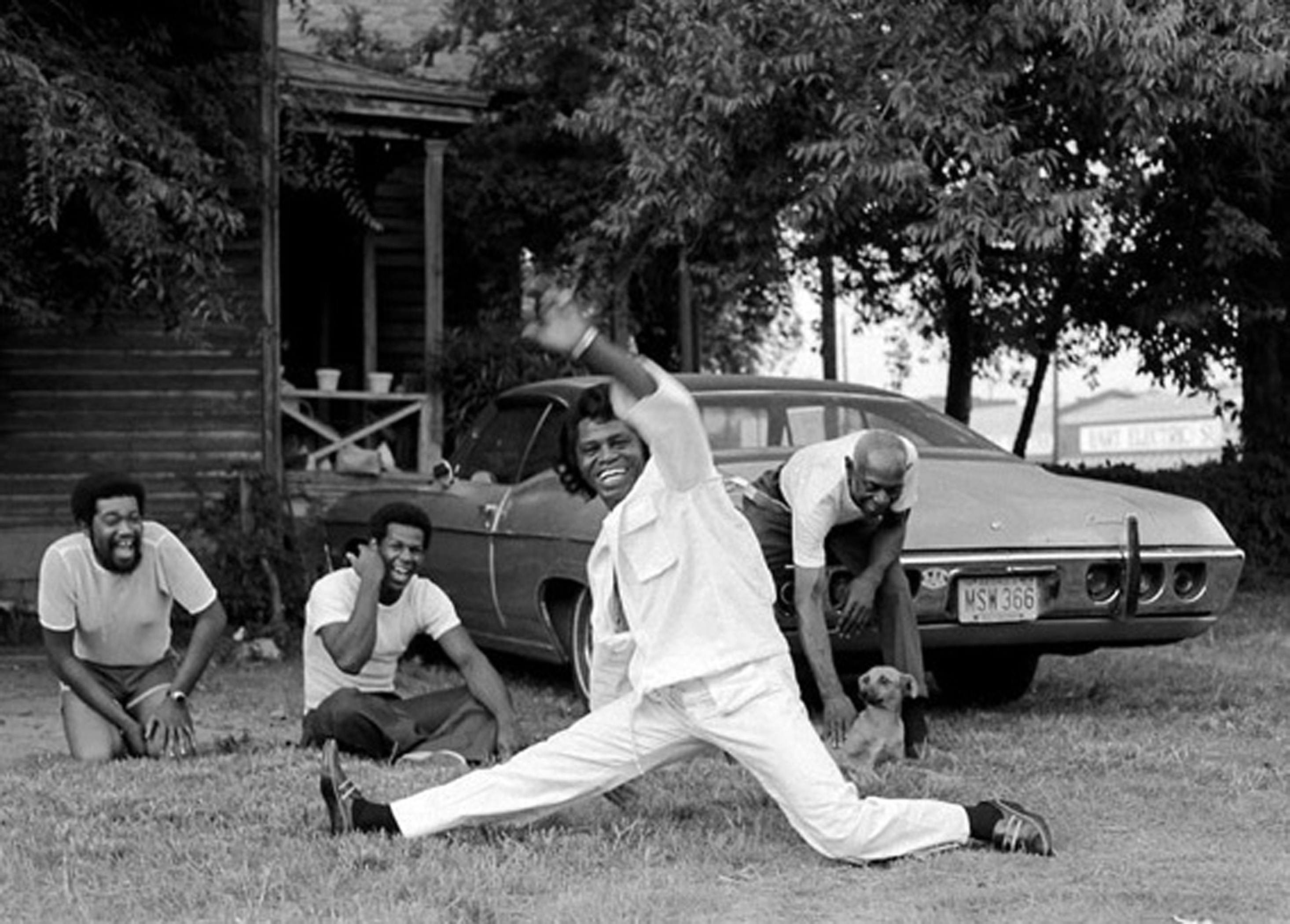 James Brown's public acclaim as a musical visionary was often counterpointed by the private disdain of many of the trained musicians in his bands, who scorned his musical illiteracy.
An unorthodox valorization of Brown's approach to composition is suggested by Deleuze's account, in Différence et répétition, of the idiot as the pedant's polar opposite. As a musical idiot, Brown's naive immunity to conceptual rules or institutionally dominant forms of thinking—his capacity, in other words, for thought without presupposition—enabled modes of conceptual originality that evaded the musically trained.
This according to "James Brown: The illogic of innovation" by John Scannell (New formations: A journal of culture/theory/politics 66 [spring 2009] pp. 118–133). Today would have been Brown's 80th birthday! Below, the Godfather of Soul defies logic in his heyday.